Seattle, WA Fire Sprinkler System Testing
Code + Requirements
Your property's automatic fire sprinkler system is the first line of defense when a fire breaks out. Fire sprinklers can control fire and keep it small while protecting occupants from harm and saving your property. Residential fire sprinkler systems must be designed by a Washington State certified sprinkler designer and installed in accordance with the National Fire Protection Standard (NFPA) 13D.
When to Perform Fire Sprinkler Maintenance & Testing
When you follow the required fire sprinkler system inspections, testing, and maintenance schedules set by the National Fire Protection Association (NFPA) and your local Authorities Having Jurisdiction (AHJ), you ensure your system operates as it was designed to minimize the risk of damage and loss of life should there ever be a fire. 
In addition to regular inspections, fire sprinkler system maintenance and testing are also vital. A test is a more involved physical check to make sure the fire sprinkler system not only looks like it's functioning but actually works as it should be. Routine maintenance and repair are critical to keeping your fire sprinklers in good working condition.
Having a reliable fire protection service is of the utmost importance. You can count on the contractors at Columbia Fire to inspect all sprinkler components, test them as required per code, and install new fire sprinklers.
Columbia Fire understands the importance of reliable fire sprinklers. That's why we perform thorough fire sprinkler installation, fire sprinkler system inspection, and confidence testing.
Use the links below to view each cities specific Sprinkler Testing Code and Requirements for fire alarm testing in Seattle WA.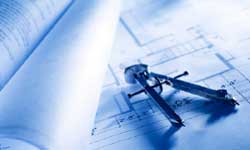 Seattle – visit website
Bellevue – visit website
Renton – visit website
Tukwila – visit website