Start a Job Ticket
Jumpstart the Fire Sprinkler Installation Process Today
At Columbia Fire, we've gone to great lengths to streamline the standard service process. Whether you're interested in modern fire protection services or fire sprinkler installation assistance, all you have to do is submit our easy-to-understand form. Even if you're in need of reliable confidence testing, you can rely on our certified technicians for unmatched care.
Request Information on our Confidence Testing & Fire Protection Services in Seattle, WA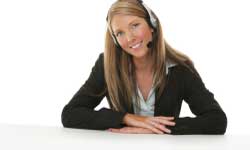 Be sure to complete the following form with your contact information, and request the necessary information. One of our knowledgeable representatives will get back to you as soon as possible. Have no doubt, our experienced technicians take pride in assisting all sorts of clients throughout the Seattle, WA region. It's truly never been easier to safeguard your surroundings!
Your privacy is very important to us. We are the sole recipients of the information collected on this site.
We will use your information only to respond to you, regarding the reason you contacted us. We will not sell or rent this information to anyone. We will not share your information with any third party outside of our organization. Read our full privacy policy.